Who are we?
Single Cell Sequencing (SCS) is a joint endeavor between the RRC and the Department Biochemistry and Molecular Genetics
SCS is run by Dr. Maria Paula Zappia, Research Assistant Professor.
Dr. Khademul Islam, Visiting Professor
Dr. Maxim Frolov, Professor, is the Supervisor for the SCS and the Faculty Liaison for the Genome Research Core.
Dr. Elizaveta Benevolenskaya, Professor, is the Faculty Director for the Genome Research Core.
What do we do?
Single Cell Sequencing provides expertise and advises investigators on developing projects on single cell transcriptomics at a reasonable price.
We engage in a formal collaboration with researchers to make sure the quality of their sample meets the standard requirement and that the application used is the best suited approach to address their questions.
We work closely with 10x support team to ensure the success of the project.
We meet with researchers before beginning their projects to ensure the most accurate and efficient results. We follow-up on their findings and provide feedback on different steps of the project.
What services do we offer?
Our single cell services include single cell RNAseq using microfluidic devices via the Chromium Single Cell System from 10x Genomics. Specifically, the Chromium Single Cell 3' Solution provides a comprehensive gene expression profiling. For single cell scATAC-Seq, CITE-seq, Flex and Spatial Transcriptomics please inquire
We offer full bioinformatics support centered on single cell data analysis.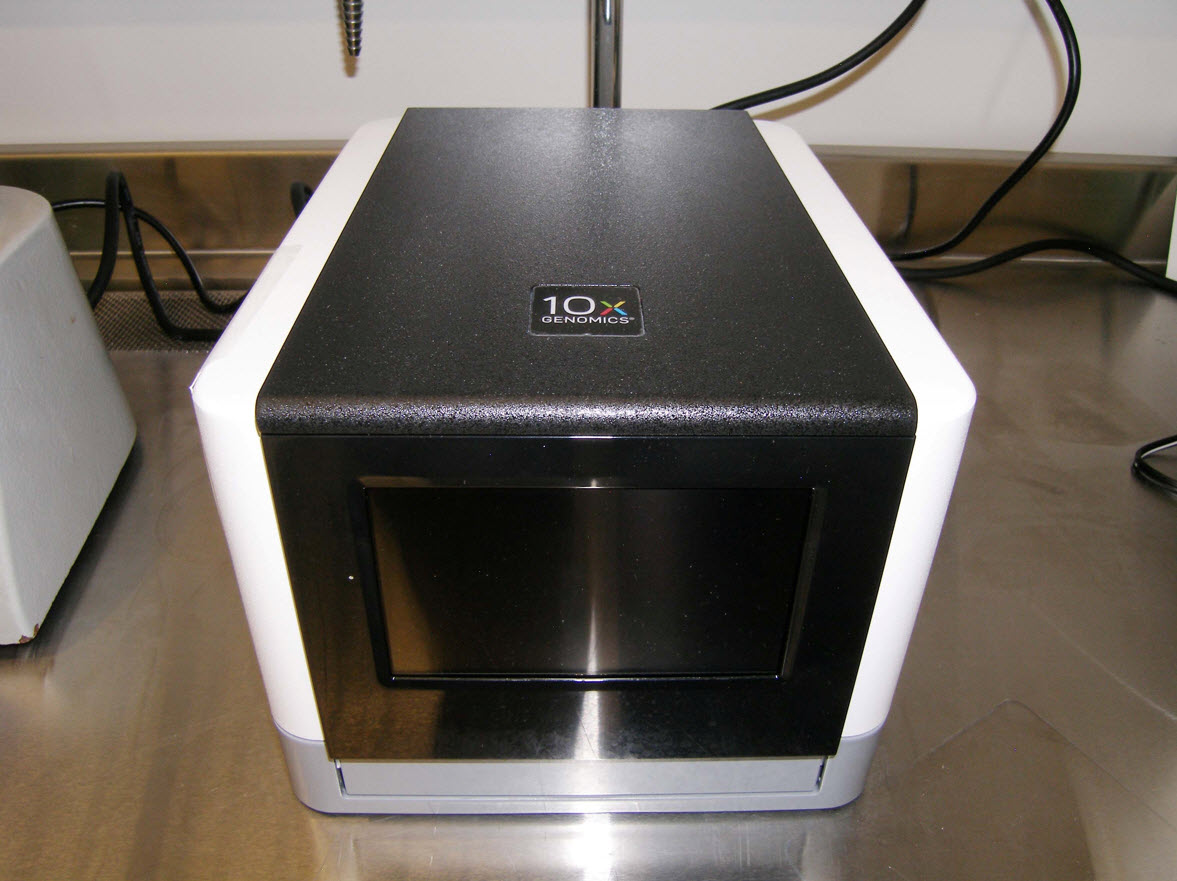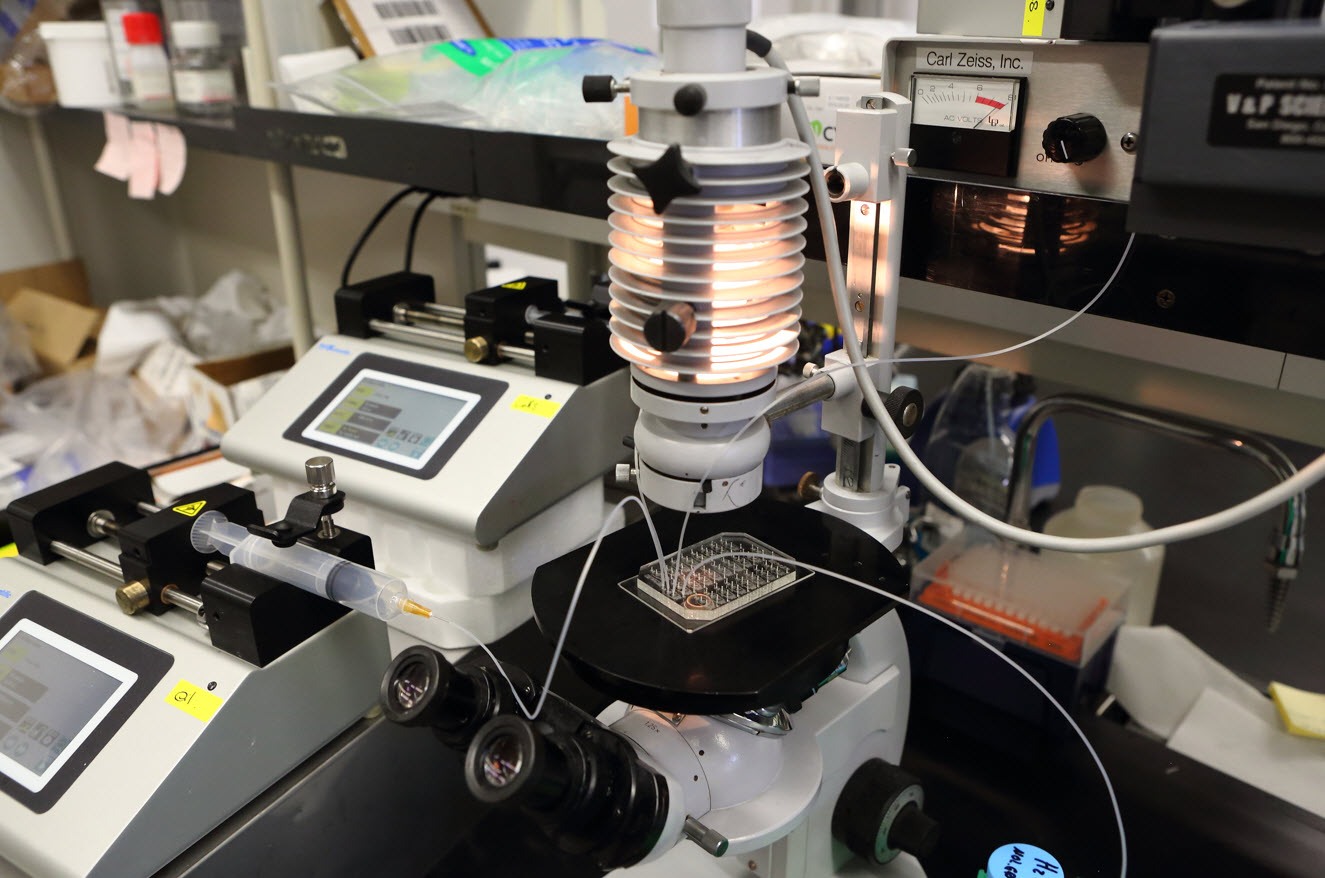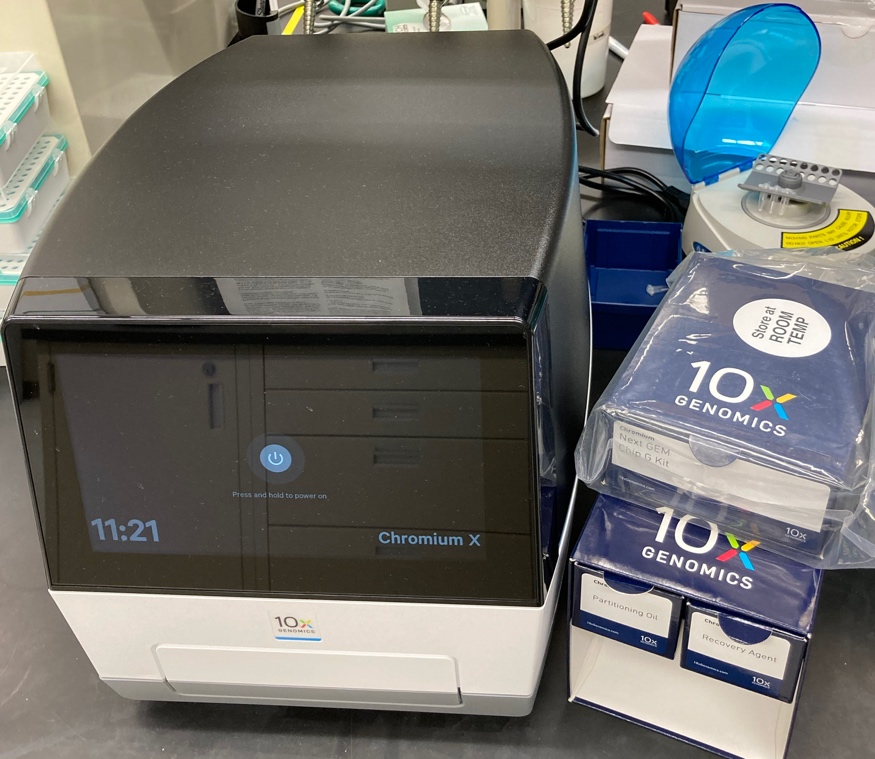 10x Genomics Controller Drop-seq 10x Genomics Chromium X
The Controller uses advanced microfluidics to perform single cell partitioning and barcoding in a matter of minutes. Powered by Next GEM technology, the Chromium Controller enables integrated analysis of single cells at massive scale.
Chromium X is a flexible instrument, with the most advanced hardware and wireless connectivity. It runs all single cell assays, including new high-throughput assays.
General Workflow:

Our Publications
Rader A.E., Bayarmagnai B., Frolov M.V. 2023. Combined inactivation of RB and Hippo converts differentiating Drosophila photoreceptors into eye progenitor cells through derepression of homothorax. Developmental Cell. 58(21):2261-2274.e6. doi: 10.1016/j.devcel.2023.09.003.
Guerrero-Juarez C.F., Schilf P., Li J., Zappia M.P., Bao L., Patel P.M., Gieseler-Tillmann J., Murthy S., Cole C., Sverdlov M., Frolov M.V., Hashimoto T., Ishii N., Rülicke T., Bieber K., Ludwig R.J., Sadik C.D. and Amber K.T.. 2023. C-type lectin receptor expression is a hallmark of neutrophils infiltrating the skin in epidermolysis bullosa acquisita. Frontiers in Immunology.14:1266359. doi: 10.3389/fimmu.2023.1266359.
Kopanja D., Chand V., O'Brien E.M., Mukhopadhyay N.K., Zappia M.P., Islam ABMMK, Frolov M.V., Merrill B.J., Raychaudhuri P. 2022. Transcriptional repression by FoxM1 suppresses tumor differentiation and promotes metastasis of breast cancer. Cancer Research. 82(13):2458-2471. doi: 10.1158/0008-5472.CAN-22-0410.
Principe D.R., Aissa A.F., Kumar S., Pham T.N.D., Underwood P.W., Nair R., Ke R., Rana B., Trevino J.G., Munshi H.G., Benevolenskaya E.V., Rana A. 2022. Calcium channel blockers potentiate gemcitabine chemotherapy in pancreatic cancer. Proceedings of the National Academy of Sciences of the United States of America. 119(18):e2200143119. doi: 10.1073/pnas.2200143119.
Blaha C.S., Ramakrishnana G., Jean S.M., Nogueira V., Rho H., Kang S., Bhaskar P., Terry A.R., Aissa A.F., Frolov M.V., Patra K.C., Robey R.B., Hay N. 2022. A non-catalytic scaffolding activity of hexokinase 2 contributes to EMT and metastasis. Nature Communications. 13(1):899. doi: 10.1038/s41467-022-28440-3.
Aissa A.F., Islam ABMMK, Ariss M.M., Go C.C., Rader A.E., Conrardy R.D., Gajda A.M., Rubio-Perez C., Valyi-Nagy K., Pasquinelli M., Feldman L.E., Green S.J., Lopez-Bigas N., Frolov M.V., Benevolenskaya E.V. 2021. Single-cell transcriptional changes associated with drug tolerance and response to combination therapies in cancer. Nature Communications. 12(1):1628. doi: 10.1038/s41467-021-21884-z.
Chen X., Ariss M.M., Ramakrishnan G., Nogueira V., Blaha C., Putzbach W., Islam ABMMK, Frolov M.V., Hay N. 2020. Cell-Autonomous versus Systemic Akt Isoform Deletions Uncovered New Roles for Akt1 and Akt2 in Breast Cancer. Molecular Cell. 80(1):87-101.e5. doi: 10.1016/j.molcel.2020.08.017.
Zappia M.P., de Castro L., Ariss M.M., Jefferson H., Islam AB, Frolov M.V. 2020. A cell atlas of adult muscle precursors uncovers early events in fibre-type divergence in Drosophila. EMBO Reports. 21(10):e49555. doi: 10.15252/embr.201949555.
Ariss M.M., Terry A.R., Islam ABMMK, Hay N., Frolov M.V. 2020. Amalgam regulates the receptor tyrosine kinase pathway through Sprouty in glial cell development in the Drosophila larval brain. Journal of Cell Science. 133(19):jcs250837. doi: 10.1242/jcs.250837.
Ariss M.M., Islam ABMMK, Critcher M., Zappia M.P., Frolov M.V. 2018. Single cell RNA-sequencing identifies a metabolic aspect of apoptosis in Rbf mutant. Nature Communications. 9(1):5024. doi: 10.1038/s41467-018-07540-z.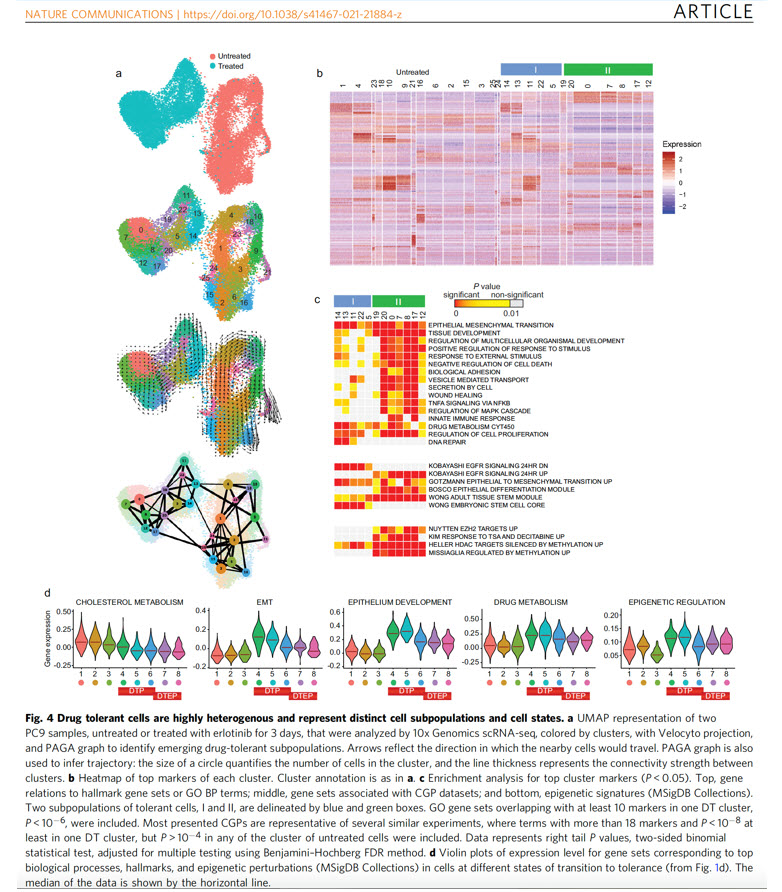 Location and hours of operation
Hours
Location

Monday - Friday
8:00 am - 5:00 pm

MBRB, Room 2360
900 S Ashland Ave
Chicago, IL, 60607

Links and Resources
https://www.10xgenomics.com
https://www.humancellatlas.org